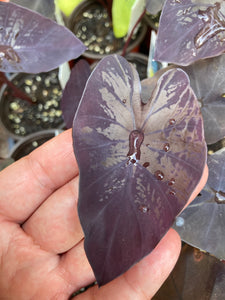 Will open shipping again in springtime.  Our recent cold snap sent some into dormancy. 

3" pot size
A beautiful hybrid by Brian Williams. Preferred location zone 8-10 part sun and to be kept in damp soil. 
These will be shipped in pot.
*Please be aware some leaf drop is normal for colocasia after shipping.*
Just pot up and in a week or so you will have new leaves.